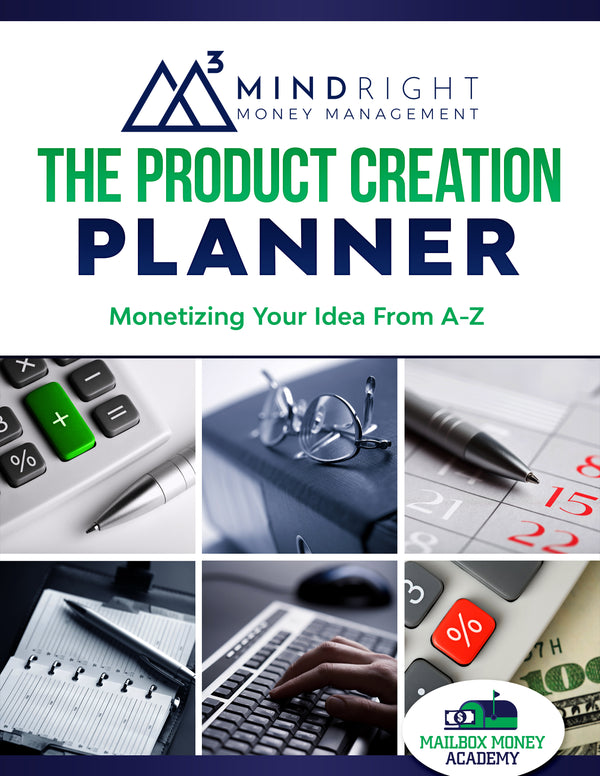 Making money online isn't something nice to do, in today's new world it's something you HAVE to do if you want to create true financial freedom.
Whether you're preparing to create your first product or your fifteenth, when you stop to consider all the decisions that have to be made and all the elements that go into a good product, you can easily get overwhelmed.
This planner will give you a step-by-step guide on how to create and monetize your product from A-Z.
DOWNLOAD ONLY